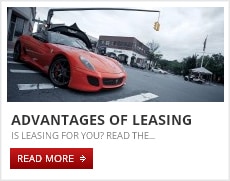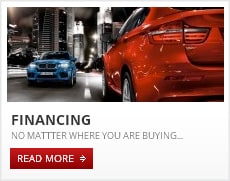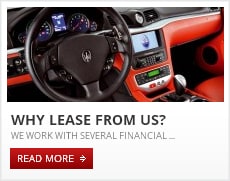 ANY CAR YOU WANT!
We can help with all your automotive needs. Wether you are looking to buy a car for personal use or lease a vehicle for your business, we can help. In fact you could be undivided about which route to go and we would listen to your situation, identify and advise the best option to fit you needs. We can find you "Any Car You Want" - any make, model and year!
Lease New & Pre-Owned Vehicles

We can not only lease you any NEW vehicle, we can also lease you a PRE-OWNED vehicle. Usually when people contemplate leasing a car it's associated with driving a fresh out of the factory, brand new car. But, did you know you can also get an amazing car with tons of amenities on a low monthly lease payment if you look for a pre-owned lease deal?
Here at Reagor Dykes of Levelland the financing professionals in our Prime Capital Auto Lease Department can save you a lot of money by setting you up with a lease instead of a loan on any of our fabulous pre-owned cars.
Elite Customer Service
Our goal here at Prime Capital Auto Lease is not just to sell or lease cars, but to build relationships! We want to be your automotive concierge, your vehicle source, not just today but whenever you have a need for a new car or a truck! To achieve this, we will work hard for you and provide personalized, quality service that will keep you coming back. Remember we can lease, sell, finance in other words address all your needs and strive to meet the biggest expectations! We are "Your Friend in the Car Business."
Leasing Used vs. Buying Used
As with the question of buying new vs. leasing new, the benefits of leasing a used car instead of buying it are numerous. Some of the perks you get with a lease deal include:
Saving money every month. A car payment on a purchased car, even a used one, can be cost prohibitive for some people. You want a great car but even a used one can come with monthly payments that are out of reach. But, by leasing that car instead of buying it, your payment can be drastically lower.
Eliminating the cost of depreciation. When you lease a brand new car, much of the money you pay every month to the dealer covers the car's depreciation. But, most of that depreciation occurs when a brand new car is first driven off the lot. With leasing a used car, you're not paying for that significant depreciation because the car already has miles on the odometer.
Stay ahead of the tech curve. Our world moves very quickly and tech amenities and features in cars are changed and upgraded every couple of years. If you're invested in a purchased car, your car will be outdated very quickly. However, if you have a car you're going to return in a couple years, you can upgrade your tech features along with your car every few years.
Visit or Call with Questions
If you're interested in leasing a pre-owned car, or have any questions about the program, stop by or call the financing department. Our phone number is (888) 221-3758. We're located at 2379 East Highway 114 in Levelland, convenient to Brownfield, Littlefield, and Slaton. Our leasing experts can help you find the best deal that works for your budget.